About Air Accessories
Air Accessories was established in 1967 by John Bushby with the vision of being a single source of Pneumatic products. As pneumatic engineers, the focus has always been to be customer driven and specialists within the Fluid Power market. John's vision is still our vision. Our Sales Engineers have years of experience within their given fields.
We began marketing Aventics - Bosch Rexroth Pneumatic equipment in 1978 and, following Aventics / Bosch's acquisition of Rexroth Fluid Power Division (now Aventics), we now offer an extensive choice of products from the huge combined Bosch Rexroth Pneumatic range. We have now become the U.K.'s leading Aventics Sales Partner. Aventics was recently acquired by Emerson which means we can now further compliment our range by adding Asco, Joucomatic, Numatics, Tolomatic, Fisher and Rosemount to our product portfolio.
In our Sheffield factory we manufacture Aventics - Bosch Rexroth ISO VDMA pneumatic cylinders / pneumatic rams from 32mm to 250mm bore, often at very short notice in response to breakdown situations. Because they are made to the internationally recognised ISO VDMA 6431 15552 standard, we can produce a cylinder / ram to replace any ISO VDMA 6431 15552 pneumatic cylinder within 24 hours to include Parker, Norgren, SMC & Festo. We also provide a pneumatic cylinder /ram repair service for most makes of pneumatic cylinder to include: Bosch, Parker, Metal Work, SMC, Norgren, Martonair, Festo, Origa, Matara, Pneumax, Camozzi, Bimba, and Baldwin.
To further compliment the Aventics pneumatic cylinders / rams, we also manufacture a range of products known as our 'Z' Series. The 'Z' series products are directly interchangeable with the original Martonair M900 and M1000 series of cylinders. Heavy duty in design and application and usually found in heavy engineering, agriculture and aggregate industries (including cement, bitumen and brick production). Our pneumatic engineers can also manufacture other types of cylinders from drawings, patterns or samples provided.
Although Aventics are no longer part of the Bosch / Bosch Rexroth organisation, we have retained our Sales Partner status with Bosch. We distribute the entire Bosch Rexroth range which includes
Industrial Hydraulics
Assembly Technologies
Linear Motion Technologies
Mobile Hydraulics
Drives & Controls (Indramat)
Bosch Power Tools
Air Accessories is also a primary distributor for Metal Work pneumatic equipment as well as many other manufacturers, to include; Goyen, SMC, Festo, PCL, Wade, Norgren, Martonair, Clippard, Pneumax, Baldwin, Origa, Crane, Mead, Domnick Hunter, CKD, Mead, MAC Valves, Parker Pneumatic, Herion, Burnand, Burkert, PIAB, Ross Valves, Ross Pneumatic and Wilkerson. As specialists, we can usually offer original products from stock or usually be able to offer an alternative from stock.
History
Milestones in Air Accessories History
1967

Air Accessories was established. John Bushby had the vision and drive to create a one stop Pneumatic supply source placing customer values first. We still hold these values today.

1978

We began marketing Aventics - Bosch Rexroth pneumatic equipment. We are now the largest independent distributor of Aventics products in the UK.

1980

We moved into the premises where we still trade from today. Our site was the original Standard Hacksaw Company which was purchased and relocated by James Neill Tools. Traditional old factory and offices which is haunted!!

2008

Air Accessories has a change of ownership, still remaining a family business and continuing the cores and values of John Bushby.

2010

Air Accessories acquires J.T. Swayer Limited. This begins the start of moving into the Hydraulics market and specialist engineering

2012

Ongoing investment is started with the purchase of CNC machinery. A continued program that shows our commitment to specialised engineering services

2017

Air Accessories celebrates it's 50th Birthday!!!

2018

Air Accessories acquires Carter Controls UK Ltd. Carter Controls specialise in the manufacture of Hydraulic Cylinders , further enhancing it's presence in the Hydraulc Market

2019

Air Accessories appointed as a Platinum Distributor for the entire Emerson range of Process Control and Fluid Power products to include Asco, Aventics, Fisher, Joucomatic, Numatics, Rosemount and Tolomatic

2021

Continuous investment is made in CNC equipment for our inhouse design and manufacture of Hydraulic & Pneumatic Cylinders
Hydraulic Service>
More recently we have concentrated our efforts on offering total fluid power supply and service. We have made significant investments into the Hydraulic field of expertise. We now have a time served Hydraulic Specialist Engineer and the relevent machinery to make and refurbish Hydraulic Cylinders. As with our Pneumatic Cylinder capabilities, we can now manufacture Hydraulic Cylinders to a Standard, a Patttern, A Drawing or as a Commission whereby we would undertake the design. All cylinders are hydraulically tested here on site in Sheffield.
This is further complimented by our Bosch Rexroth Sales Partner status and being able to offer the full range of Hydraulic products with competitive pricing and service. Within the Bosch Rexroth programme is a facility to cross reference other Hydraulic Manufacturers products and convert them to Bosch Rexroth products. This is very useful for Hydraulic Filter Elements and Hydraulic Valves.
Achilles Suppliers
We are Achilles approved suppliers who identify, qualify, evaluate, and monitor suppliers on behalf of major organisations worldwide. We build and support buyer-supplier communities in many industry sectors, creating unique and powerful global networks. Our services for sustainable procurement help create opportunities for business and reduce risk in the supply chain.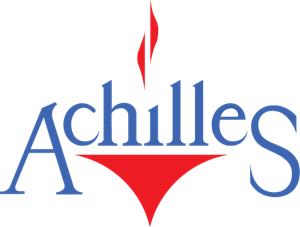 Job Vacancies
At present there are no vacancies available.
Please be advised that we are registered with TPS, MPS, EPS & FPS and do not wish to receive unsolicited correspondence. We do not wish to receive information or contact from recruitment agencies / specialists, thank you.