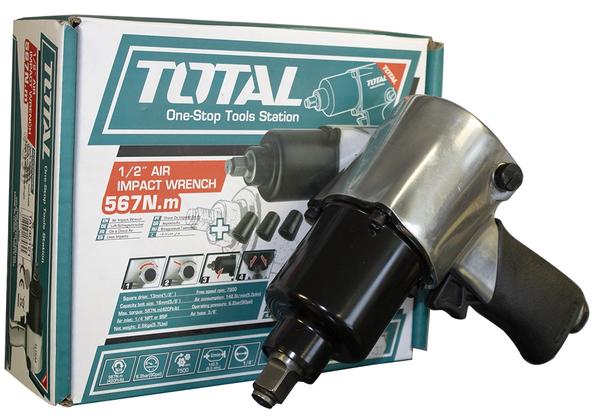 Air Impact Wrench 1/2" Drive
Code: TAT40121
Air impact wrench 1/2"
More Information
IT IS A CRITICAL REQUIREMENT TO PRESERVE ANY AIR TOOL THAT IT IS LUBRICATED DAILY. Square drive: 12.5mm (1/2"). No-load speed: 7500 rpm. Max torque: 567Nm (420ft). Twin hammer mechanism.
Air Consumption: 142.5 l/min (5.0cfm) Air Pressure: 6.2bar (90psi) Length: 185mm (7.3") Weight: 2.6kgs (5.7lbs) Air Inlet: 1/4" Air hose: 3/8"
Description: 1/2" Drive Air Impact Wrench